Jan Henderson, Ph.D.
Certified practitioner of: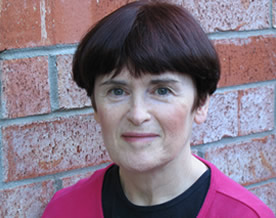 Rosen Method Bodywork
  Rosen Method Movement
  Acupressure (Five Elements)
  Jin Shin Jyutsu®
  Tui Na
  Shiatsu
I received my training in Rosen Method Bodywork at the Rosen Method Center in Berkeley, studying directly with the founder of Rosen Method, Marion Rosen. The training included four years of study, internship, and supervision, and I am a Certified Practitioner. I also completed my Rosen Method Movement teacher training at the Berkeley Center, studying primarily with Theresa Garcia, and am a certified Movement Teacher.
I credit Rosen Method — both Bodywork and Movement — with major changes in my life, including leaving a long-term corporate career, finding work I truly love, and an immense amount of personal growth and change. The work is truly transformative.
My interest in Asian Bodywork dates back to the 1980's, when I studied Jin Shin Do. I completed over 700 hours of training in acupressure and Asian Bodywork at the Body Therapy Center in Palo Alto, where my teachers were Janet Oliver, Brian O'Dea, and Rachel Johnson. I've completed an additional 300 hours of training at other schools with a variety of teachers. I hold a Diplomate in Asian Body Therapy from the National Certification Commission for Acupuncture and Oriental Medicine (NCCAOM).
I'm certified to teach Asian Bodywork by the California Bureau for Private Postsecondary and Vocational Education, and I am credentialed as a teacher of health and fitness by the California Commission on Teacher Credentialing. I have been an instructor at the Body Therapy Center, where I have taught Fundamentals of Acupressure, Advanced Five Elements Acupressure, Advanced Eight Parameters Acupressure, and Post-Advanced Clincial Acupressure. I also teach a monthly Acupressure Self-Help class at the Kaiser Permanente Medical Center in Santa Clara, CA.
I am a certified Jin Shin Jyutsu® practitioner, having studied with Janet Oliver, Lynne Pfleuger, Jill Holden, and Cynthia Lenssen Broshi. I have studied Tibetan Qigong with Master Zi Sheng Wang and medical Qigong with Master Philip Yang, Dr. Seth Lefkowitz, and Arnold Tayam.
I've also studied Polarity Therapy (Morgan Henderson), Reiki (John Crundall), Chakra Healing (Ambika Wauters), and the Enneagram (Helen Palmer, David Daniels, Sandra Maitri, Jane Kroll). I am a certified Neuro-Linguistic Programming practitioner (Tim Hallbom, NLP CA).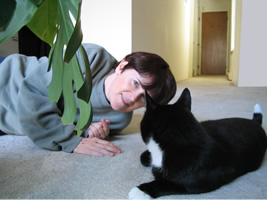 I received my CMT (Certified Massage Therapist) training from reSource in Berkeley, where I studied with Gail Stewart, and I've studied Ortho-Bionomy with Jim Berns. I am a member of the Rosen Method Professional Association (RMPA) and the Associated Bodywork and Massage Professionals (ABMP).
Prior to practicing bodywork full time, I had been a college professor, author, and senior manager of computer documentation and direct marketing.
I have a BA from Harvard College in mathematics, a PhD from Yale University in the History of Science and Medicine, and have been a Fellow at the Institute for Advanced Studies in Princeton, NJ.
I am the author of a book on anxiety (see Understanding Anxiety for excerpts), as well as one on Renaissance astronomy.
Please NOTE that I am not currently seeing new clients for Rosen Method Bodywork or Asian Bodywork.